Coca-Cola was already America's top-selling soft drink in 1928 when sales of bottled Coke finally outstripped soda fountain sales. In 1929, Glascock Brothers Manufacturing Co. of Muncie, Indiana, introduced Coke's first vending machine, a 151-lb. ice box that held 72 6-ounce bottles. Each Coke sold for a 5 cents, payable to the clerk.
Source : http://www.ehow.com/about_5194576_history-coke-machines.html
Two companies emerged in 1937 that distributed Cola-Cola machines. Vendo Company was originally based in Kansas City, Missouri, and the Vendorlator Manufacturing Company based in Fresno, California. At the outbreak of World War II, Coca-Cola pledged to provide all U.S. servicemen free Cokes. The U.S. government deemed soft drinks essential to troop morale. Vendo manufactured 5,000 machines for military bases and civilian factories. Vendo and Vendorlator merged in 1956.
Read more : http://www.ehow.com/about_5194576_history-coke-machines.html
The Vendo V-23 Mechanical Coca-Cola Coin Cooler
Also known as the "Spin Top", the Vendo 23 vended 23 bottles and pre-cooled 7. Introduced in 1949, it was a smaller cooler, made specifically to fit into smaller spaces. It was intended as an alternative to the bulkier upright vendors available at the time.
Source: http://www.vintagevending.com/the-vendo-v-23-mechanical-coca-cola-coin-cooler
The VMC 72 is a considered a small machine to have dual bottle chutes. It may be the smallest ever made. Typically the dual chute design appeared only on the larger soda machines. The VMC 72 has a very large Coca-Cola logo that manufacturers believed would attract more customers.
Data Source:http://www.vintagevending.com/the-vendorlator-72-soda-machine
The Vendo 81D may be one of the most sought-after soda machines, also called "drink boxes", among collectors. It was introduced in 1955 and was made exclusively for the Coca-Cola Company by Vendo.
Data Source: http://www.vintagevending.com/coca-cola-vendo-81d-soda-machine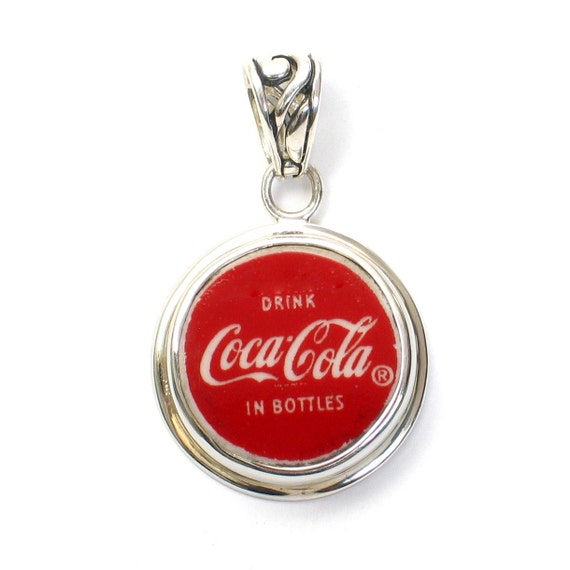 See more lovely broken china jewelry in our shop HERE.
What our customers are saying…
"Absolutely wonderful – everything I hoped and more!" ~Sandra
Click here to subscribe to our email newsletter!