Portmeirion Pottery, a British pottery founded in 1960 by Susan William Ellis and her husband Euan Cooper Ellis, created the Botanic Garden china pattern. In 1970s, Susan and Euan visited an antiquarian bookshop in London and while browsing through 18th century engravings of sea creatures to decorate her pottery, the shop keeper showed her a book called The Universal Herbal published in 1817 by Thomas Green.  The illustrations in the book were vibrant and full of color that it triggered an inspiration in Susan prompting her creative talents to kick in and allowing her to envision a wide range of tableware featuring different flowers on each piece.
On their way back, book in tow Susan continued to envision the next design line and had decided that this collection would be manufactured on a variation of Meridian shapes which has just recently designed. She continued to search for books with botanical motifs and came across the book "The Moral of Flowers" which contained poems and prose for 48 different plants from oaks to daisies. Susan sought the help of Mr. William Clarke, a highly regarded draughtsman and former employee of the Horticultural Society to illustrate those plants. Mr. Clarke's illustrations were perfect for what Susan had envisioned that she purchased several more books that contain Mr. Clarke's illustrations. Later on she decided to add butterflies and other insects to her designs to give it variety and to bring the range together she added the triple leaf border.
The design range is then named The Botanic Garden after an 18th century poem by Erasmus Darwin. Botanic Garden was officially launched in 1972 and has since then been loved worldwide, a serene and comforting presence amidst the increasing busyness of our everyday lives.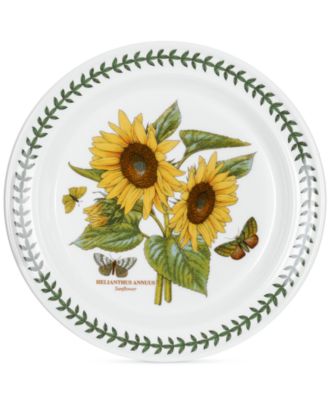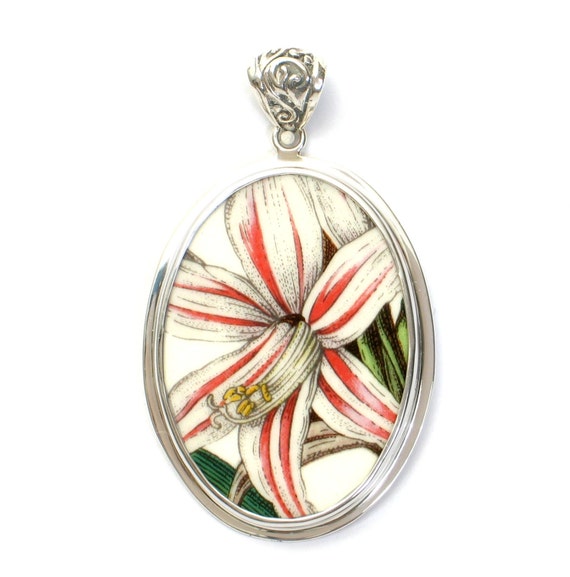 See more lovely broken china jewelry in our shop HERE.
What our customers are saying…
"Portmerion is my favorite!" ~ Jeanette L.
Click here to subscribe to our email newsletter!