Bleeding Heart Plant is a species of flowering plant native to Siberia, northern China, Korea and Japan. This plant has attractive mounded foliarge with arching stems of delicate, heart-shaped flowers in spring. It thrives in moist woodland gardens along with ferns and other shade-lovers. Bleeding Heart grows best in cool, moist conditions, it will grow in full sun, but in warmer and drier climates it requires some shade.
Flower colors include yellow, pink, red, and white. It blooms in spring and may rebloom sporadically throughout the summer in cool areas. Height ranges from 6 inches to 2 feet, depending on variety. The outer petals are bright fuchsia-pink, while the inner ones are white. The flowers strikingly resemble the conventional heart shape, with a droplet beneath – hence the common name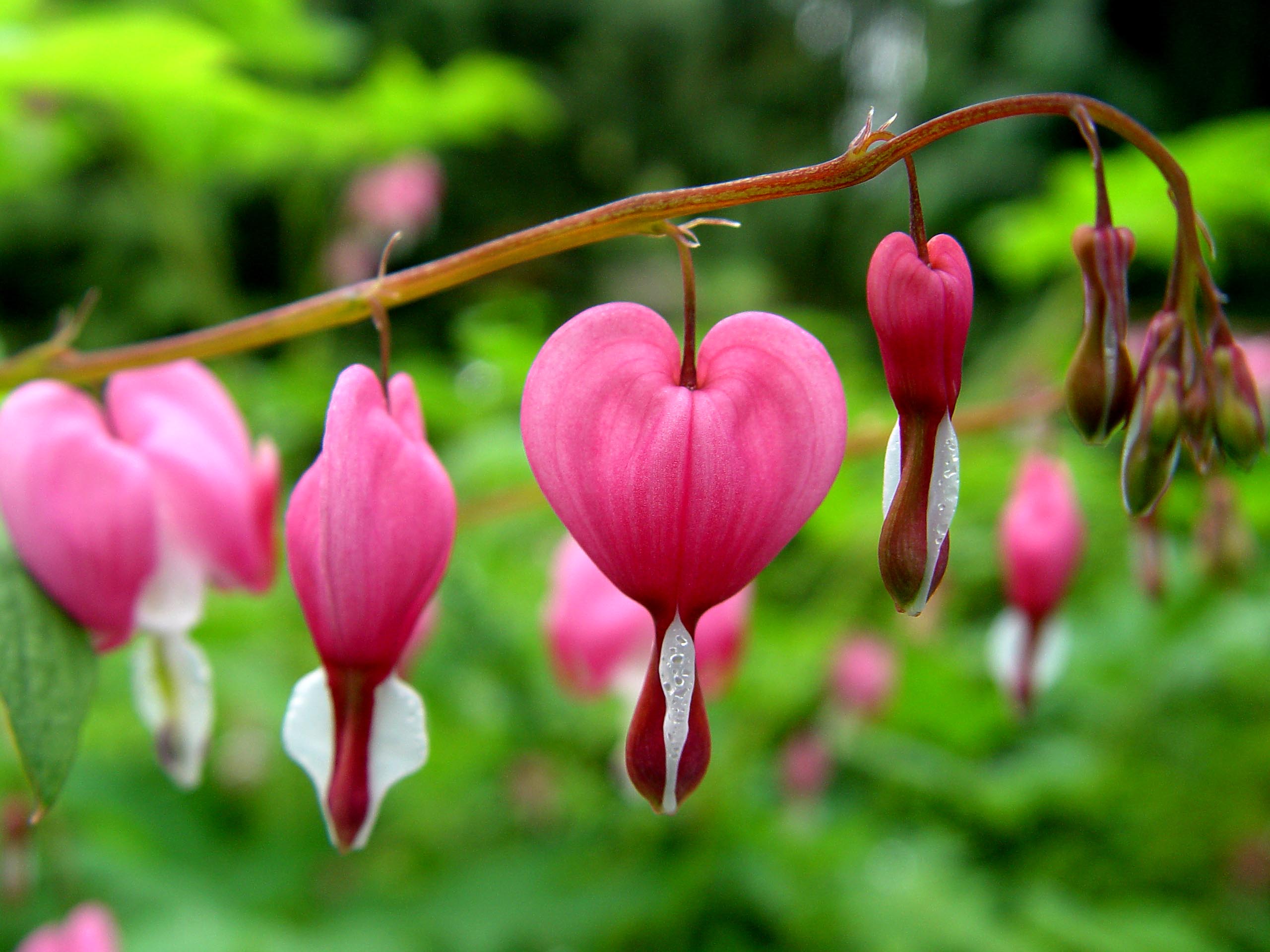 Image Source: http://georgeweigel.net/wp-content/uploads/2010/01/bleedingheartatminter.jpg
For care and maintenance, apply a thin layer of compost each spring, followed by a 2-inch layer of mulch to retain moisture and control weeds. Water plants during the summer if rainfall is less than 1 inch per week. After the first killing frost, cut stems back to an inch or two above soil line.
Image Source:  http://eyeonlifemag.com/static/500af2aac4aa3053c4fc5ae1/500b3b86e4b02ad5a4c5fd57/500b3b86e4b02ad5a4c5fd85/1330814822088/1000w
See more lovely broken china jewelry in our shop HERE.
What our customers are saying…
"I have received three pieces of jewelry from Vintage Belle and they are all gorgeous." ~ Allison M.