If you're a beginning gardener, then growing clematis is for you.  It is extremely easy to be successful for this climbing "queen" of plants.  There are many types of clematis available including:  Henryi, General Sikorski, Jackmanii and Comtesse de Bouchard.  Many local garden stores and big box stores offer these and many more varieties!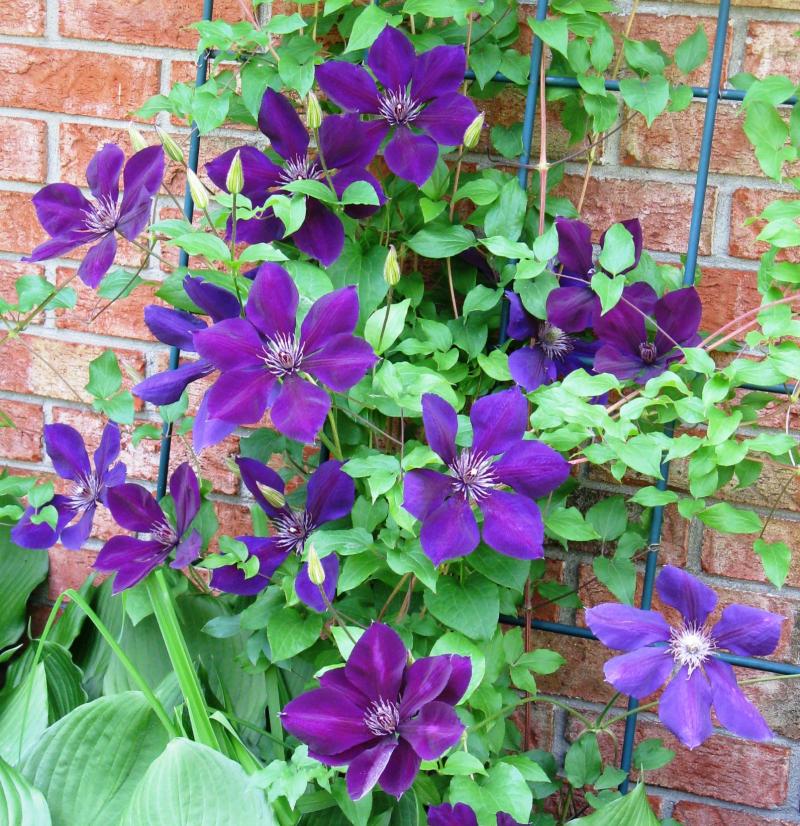 Image Source: http://www.yardshare.com/yard_ideas/2011/04/12/grow-up-ideas-for-climbing-plants/
Clematis vines can grow to be 10-12 feet in length, so you will need to take this into consideration when choosing a spot to grow one.  Ideally, you will have a partially sunny spot to grow your  new vine.  Sometimes clematis can take 1-2 years to start blooming, so you will want to buy a plant in a gallon container to make sure you get an established plant.
Clematis vines are happiest when they have something to grow on like a small trellis or arbor.  Because these leaf stems are minimal in size, anything that's more than about 1/2 inch wide is too wide for the leaf stem grab. The easiest things for a clematis to grab onto, are twine, fishing line, wire, thin branches, wooden dowels or steel rods. The more grabbing opportunities you offer, the better!
Image Source: https://www.gardenerdirect.com/buy-plants-online/1793/Clematis-All/The-President-Clematis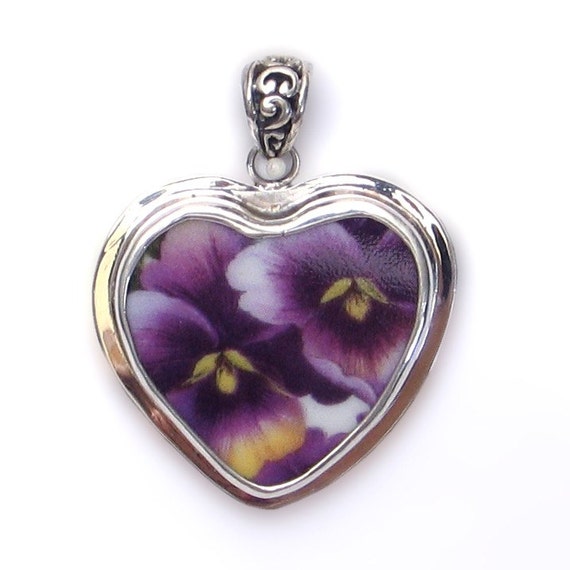 See more lovely broken china jewelry in our shop HERE.
What our customers are saying…
"The cutest thing ever." ~ Sally
Click here to subscribe to our email newsletter!