Johnson Brothers was most known for its early introduction of semi-porcelain tableware with famous designs such as Eternal Beau, Dawn, Old Britain Castles and Historic America. The manufacturing company was founded by four brothers Alfred, Frederick, Henry and Robert whose father married the daughter of Alfred Meakin, a master potter. They specialized at first in the manufacture of durable earthenware called "White Granite" which was a remarkable success leading to a rapid expansion. Johnson Brothers china has remarkable detail and fine quality, offering variety of patterns from Scenic holiday engravings to more traditional decor. With Johnson Brothers china, you can be assured of beauty, quality, and years of trouble-free service. They created dinnerware that had delicate characteristics of fine china but with the durability of ironstone.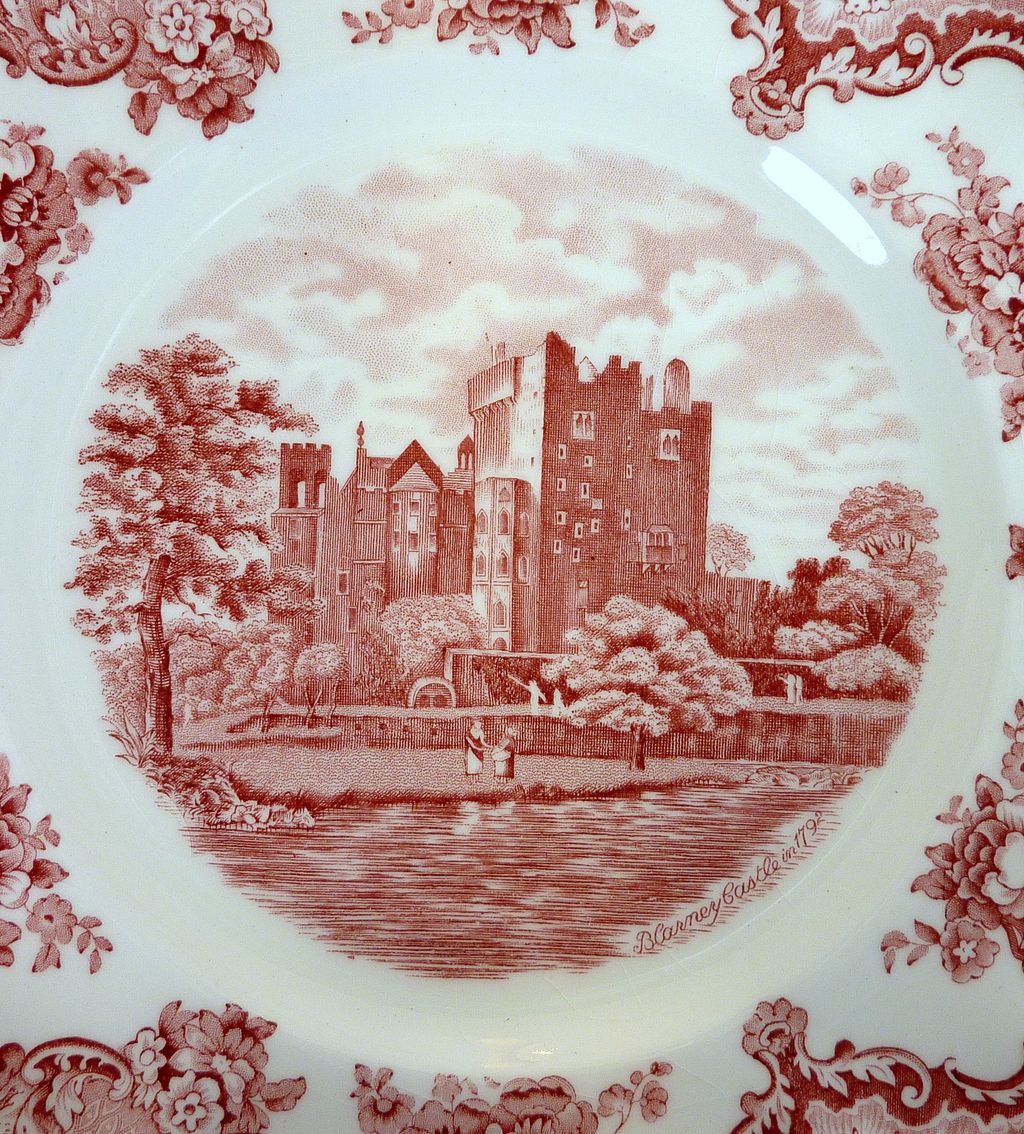 Image Source: http://www.rubylane.com/item/166090-R1207-8/Britain-Castles-Johnson-Brothers-England-Dinner
The 1950s saw the production of award-winning designs like Old Britain Castles and Historic America which garnered the company the award of Queen's Award to Industry twice for their contribution to the British economy. With the Old Britain Castles, the Johnson Brothers celebrates the rich heritage of the British Isles. Each piece depicts an 18th century landscape containing an actual castle, with its name and date inscribed below the scene. Made of fine earthenware, the collection consists of a full range of dinnerware and accessories that are perfect for any table setting. The pink Johnson Brothers Old Britain's Castle pattern was first introduced in 1930 consisting of a full range of dinnerware and accessories, including some with a Christmas motif perfect for any table setting. Each piece is a mark of unique craftsmanship that is freezer, microwave and dishwasher safe. Customers on both sides of the Atlantic have enjoyed the quality and durability of Johnson Brothers china for more than a century.

Image Source: http://www.ebay.com/itm/Johnson-Bros-OLD-BRITAIN-CASTLES-GREEN-10-Vegetable-Bowl-NO-LID-/260962246681

Image Source:  http://www.ebay.com/itm/Johnson-Brothers-OLD-BRITAIN-CASTLES-BLUE-MADE-IN-CHINA-Coffee-Pot-6164577-/201324059248?pt=LH_DefaultDomain_0&hash=item2edfd95a70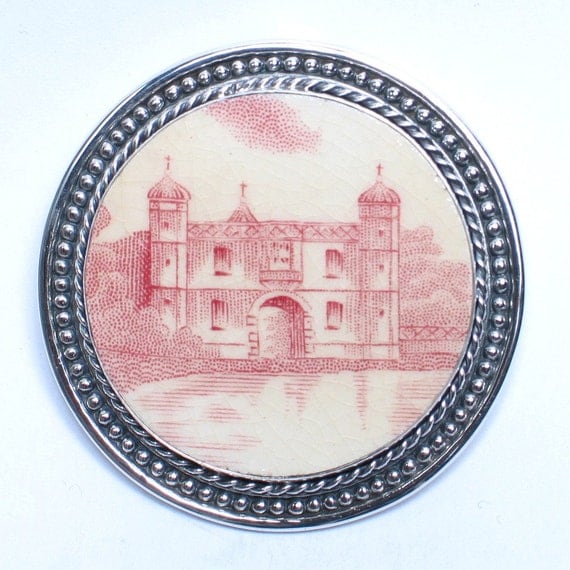 See more lovely broken china jewelry in our shop HERE.
What our customers are saying…
"This pin is beautiful! Thank you!" ~ Priscilla M.
Click here to subscribe to our email newsletter!