The Eurasian blue tit bird is a resident (non-migratory) bird found through Europe and western Asia.  They usually nest in tree holes, although they adapt well to nest boxes where necessary. Easily identifiable by their yellow and blue plumage, these are common and popular European garden birds due to their perky acrobatic performances when feeding on nuts or suet. They will swing beneath the holder, calling "tee, tee, tee" or a scolding "churr".
Image Source:  http://www.markhancoxbirdphotography.co.uk/pages/galleries/tits-and-garden-birds.php?gall_id=62&fsindex=52
The Eurasian blue tit prefers insects and spiders for its diet. Outside the breeding season, they also eat seeds and other vegetable-based foods. The birds are famed for their skill, as they can cling to the outermost branches and hang upside down when looking for food.
Image Source: Source:  https://en.wikipedia.org/wiki/Eurasian_blue_tit#/media/File:Eurasian_blue_tit_Lancashire.jpg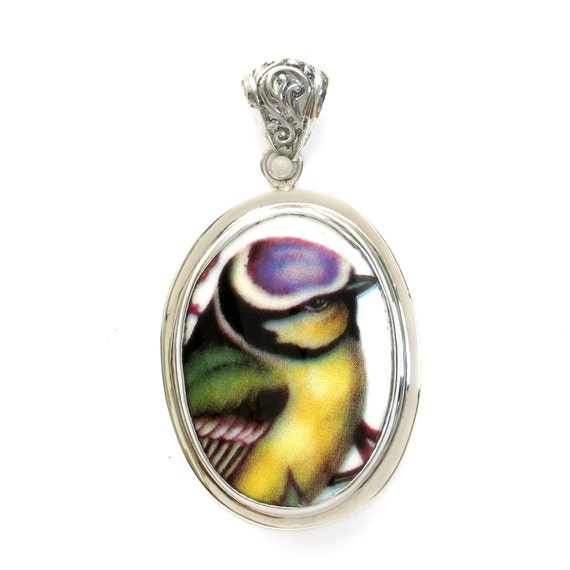 See more lovely broken china jewelry in our shop HERE www.brokenchinajewelryshop.com
What our customers are saying…
"Absolutely beautiful workmanship, this is just stunning!".  Tori W.
Click here to subscribe to our email newsletter!