Based on the number of herbs you want to include in the container and the spacing required, determine the size of the garden's container.
– select a container
– add potting soil
– position and arrange the herb
– pack the soil
– water your new herb plant
– label them (just in case =)
Image Source: http://camillestyles.com/uncategorized/transformed-hanging-herb-garden/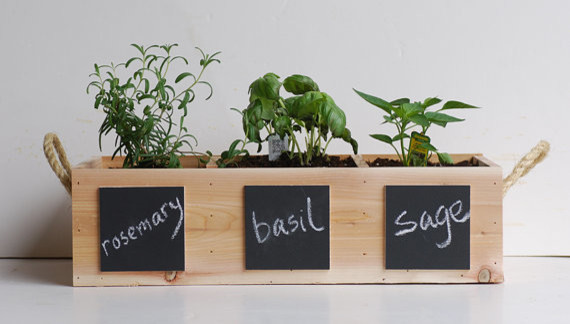 Image Source: http://www.houzz.com/photos/5593672/Indoor-Outdoor-Herb-Garden-with-Chalkboard-Placards-by-Meriwether-of-Montana-modern-outdoor-pots-and-planters
Image Source: http://youngwifesguide.com/last-minute-gardening-mothers-day-presents/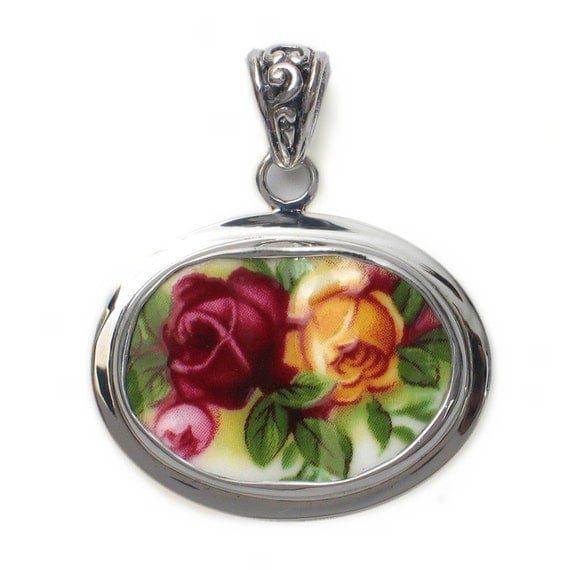 See more lovely broken china jewelry in our shop HERE.
What our customers are saying…
"Very dainty cute item. Just love her stuff!!" ~ Miz Ms.
Click here to subscribe to our email newsletter!