These are some fun ideas for the 4th of July (or Memorial Day or Veterans Day)!
FLAG WREATH:  This will take about 3x packs of 100 mini flags. Just poke them into a styrofoam wreath or disk!

  Source: http://oodlekadoodleprimitives.blogspot.com/2011/05/four-memorial-day-decorations-to-make.html   FESTIVE LOLLIE FLAGS:  Fill big glass vases with festive red white and blue treats and top them off with these accordion folded paper medallions, or paper "lollies"
  Source: http://www.nobiggie.net/4th-of-july-paper-lollies/   FLAG COOKIES:  Use store bought sugar cookie dough and make it in an 8×8 pan.  See the full recipe below =).
  Source: http://ourbestbites.com/2013/06/mocktails-munchies-how-to-create-a-stunningly-simple-patriotic-party-theme/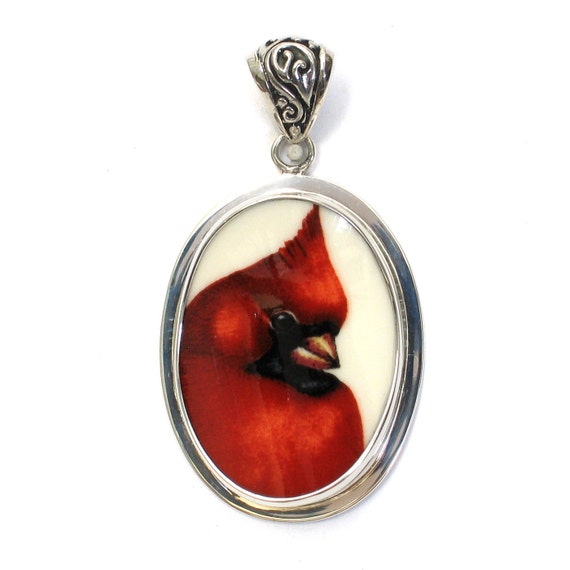 See more lovely broken china jewelry in our shop HERE. What our customers are saying… "Cardinals are my favorite bird and I love them on my pendant." ~   Click here to subscribe to our email newsletter!