The Day Breaker rose is an exciting, vigorous floribunda that will surely brighten any garden with the colors of dawn. This rose was bred by Gareth Fryer in United Kingdom in 2003 and introduced in the United States by Edmunds' Roses in 2004 as Day Breaker. This floribunda blooms non-stop throughout the season, producing petite clusters of perfectly formed spiral 4-inch blooms that open in warm yellow tones, blending apricot and pink. The perfect spiral form will have floribunda exhibitors clamoring for more plants. Shiny, clean, deep green leaves have rims of red, and the sprays of flowers seem to sing, "Here comes the sun".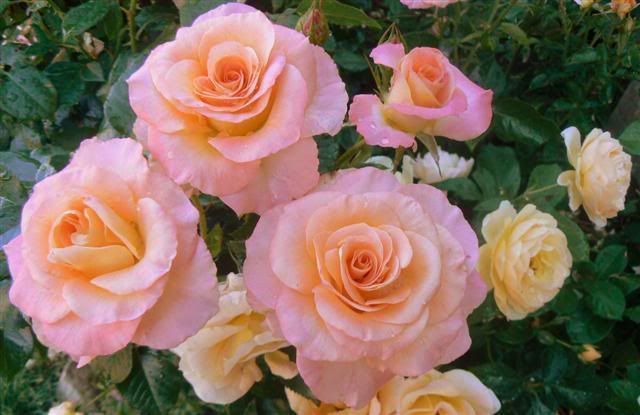 Image Source: http://forums2.gardenweb.com/discussions/1702735/daybreaker-pros-and-cons
This elegant rose has 26 to 40 petals that blooms perpetually throughout the season producing strong tea fragrance. It has medium, bushy and glossy dark green foliage. It can be used for beds and borders, container rose, cut flower, exhibition or garden. Ensure good air circulation to cut down on disease pressure and remove spent blooms to encourage re-bloom. This cultivar is reported to have better than average disease resistance.
Image Source: http://www.wunderground.com/wximage/spicysquid/29
See more lovely broken china jewelry in our shop HERE.
What our customers are saying…
"A rose garden on my finger, I love it!" ~ Emma Jean G.
Click here to subscribe to our email newsletter!