Summer Surprise Hybrid Tea Rose is an orange blend Hybrid Tea bred by Delbard-Chabert in France, 1981. This rose has orange-red, copper shading and golden-yellow colouring on the reverse. It has large full cluster-flowered of 26 to 40 petals in high-centered bloom form.
It blooms in flushes throughout the season and has the strong fragrance of cloves.
The bush is upright with glossy, dark green foliage with a height reaching up to a height of 4′ (120 cm).
This lovely Hybrid Tea Rose can be used for beds and borders, cut flower, garden or hedge. It is hardy in USDA zone 6b through 9b and is disease resistant. Protect tender new spring growth from hard freezes that may cause canker, die-back and death of the plant. To encourage rebloom be sure to remove spent blooms and for spring pruning remove old canes and dead or diseased woods as well as canes that cross. Cut back the remaining canes by about one-third in warmer climates and probably more in colder areas.
Image Source: http://davesgarden.com/guides/pf/go/1039/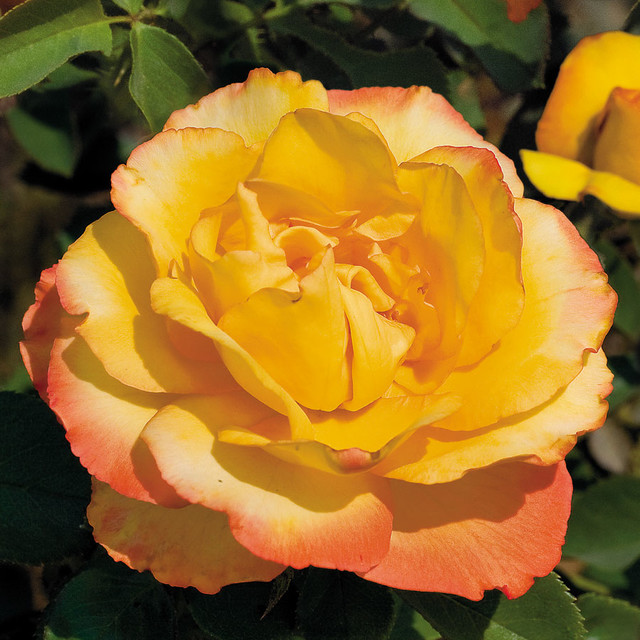 Image Source: http://www.houzz.com/photos/8282343/Summer-Surprise-Hybrid-Tea-Rose-outdoor-products-other-metro
See more lovely broken china jewelry in our shop HERE.
What our customers are saying…
"This sweet jewelry is just perfect." ~ Justine M.
Click here to subscribe to our email newsletter!