Paradise Rose (synonyms "Burning Sky ") is a Hybrid Tea Rose bred by Week in the United States before 1978. This rose has striking pink-mauve blooms with each petal flushed with deep rose pink. The colour changes with the temperature. The mauve crimson edging is the strongest in hot weather. However, the lavender lilac hue fades slightly in the sun. This elegant rose is continually blooming, easty to grow and is disease resistant.  This rose has an average diameter of 4", large double petals (25 to 30), borne mostly solitary, cluster-flowered, in small clusters, high-centered bloom form. It has large, glossy, dark green upright foliage and armed with thorns.  It blooms in flushes throughout the season.
Image Source: https://www.flickr.com/photos/soulofindia/267073972
Hardy in USDA zone 7b and warmer, this adorable rose can be used for beds and borders, cut flower or garden. For spring pruning, remove old canes and dead or diseased wood and cut back canes that cross. In warmer climates, cute back the remaining canes by about one-third and in colder areas, you may have to prune a little more than that. It can be grown in the ground or in a container and requires spring freeze protection.
Image Source: http://commons.wikimedia.org/wiki/File:The_%22Paradise%22_rose_(8624100286)_(3).jpg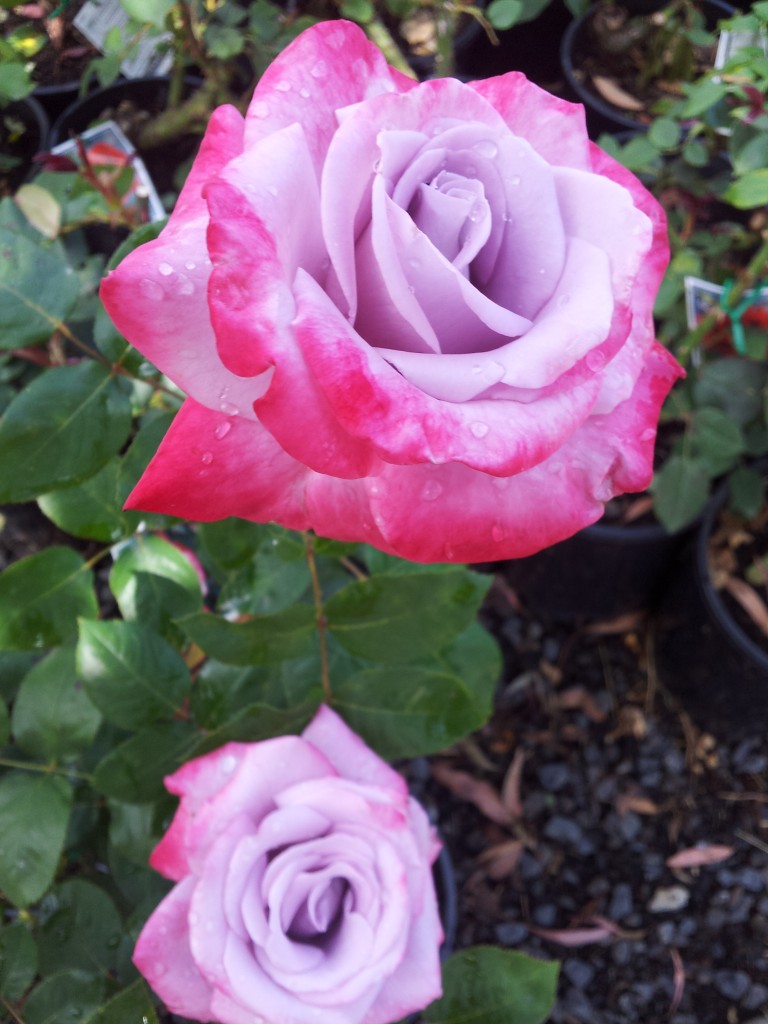 Image Source: http://www.allaboutroses.com.au/paradise-hybrid-tea-rose-which-is-tantalizingly-beautiful-with-pale-mauve-blooms-each-petal-brushed-at-the-edge-with-deep-magenta/
Its parentage 'Angel Face' Rose x 'Swarthmore' Rose. This lovely old Hybrid Tea is renowned as being one of the most free-flowering bush roses as from one bush, trim a whole bucket full of long-stemmed, perfect flowers and still leave some on the bush. It is truly a beauty to behold that will light up any garden.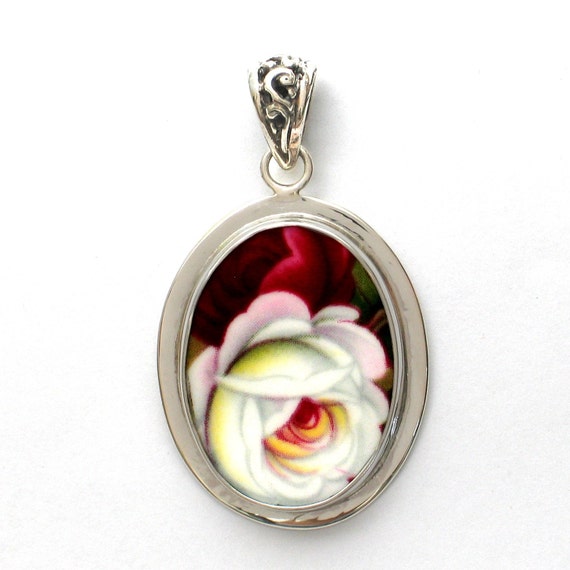 See more lovely broken china jewelry in our shop HERE.
What our customers are saying…
"Lovely, sweet. Just as pictured. Thank you so much!" ~ Donna D.
Click here to subscribe to our email newsletter!