Clematis also known as Old man's beard, Traveler's joy and Virgin's bower is one of the most popular garden plants as it is most versatile and can be grown on walls, pergolas, frames, in containers, or left to scramble through trees and shrubs. They are grown for their huge range of flower shapes and colors and sometimes evergreen foliage. Generally Clematis is divided into three main groups and knowing them will help determine their cultivation requirements.
The first group consists of early flowering Clematis that blooms in the winter or spring. Most evergreen Clematis belong to this group and require little or no pruning. They prefer a sunny and sheltered position in the garden. Examples of Clematis in this group are Clematis armandii, Clematis montana and Clematis napaulensis.
The second group consists of deciduous Clematis that flowers in late spring or early summer. They can also flower in mid to late summer at the tips of the current season's growth with flowers generally larger and showier than the flowers in the first group. Example is Clematis Crystal Fountain.
Image Source: http://en.wikipedia.org/wiki/Clematis
The third group consists of a group of late flowering Clematis including herbaceous Clematis New Love. This group consists mainly of deciduous and flower on the current season's growth, they are well known for their large, showy flowers including Clematis x aromatica and Clematis redheriana.
In general Clematis need fertile, moisture-retentive but well-drained soil. The herbaceous species prefer full sun, but most climbers and shrub species will thrive in full sun or partial shade with the base of the plant in shade. This can be achieved by under planting with shrubs or mulching around the base of your clematis with pebbles or slate chips. It's a good idea to incorporate some well-rotted manure or compost into the soil before planting to aid fertility and improve drainage.
For those Clematis belonging to group 2 and 3, plant with the tops of their root balls about 5cm (2″) below the soil surface.  This encourages basal buds to develop below soil level and will help the plant recover if it suffers from any damage or diseases such as clematis wilt. For Clematis belonging to the first group should be planted with the crown at soil level.
As Clematis are very versatile climbers they can be grown against a wall or fence, over an arch or pergola, through trees and shrubs or in containers on the patio. They also like a fertile, well-drained soil in full sun or partial shade with the base of the plant in shade which can be achieved by under planting with shrubs or mulching around the base of your clematis with pebbles or slate chips. The cultivars under group 2 and 4 should be planted with the tops of their root balls about 5cm below the soil surface. It grows at its best in rich soil with good drainage and prefers a neutral soil so be sure to check the pH level and add lime if needed.
Clematis is susceptible to fungi that can cause the vine to suddenly wilt and turn black or brown. Carefully prune out all diseased tissue and disinfect the pruners with a bleach solution. Normally this disease is not fatal if the vines have been planted correctly as the buds will send up new growth from the crown. Be very careful in planting and cultivating as any physical injury to the stem can cause them to wilt and die. Generally clematis will do better with annual pruning, those that bloom during the summer on new wood would need heavy pruning in winter or early spring. The ones that bloom in the spring can do without pruning but are better if cut back lightly after they have finished flowering in the later spring or summer.
These lovely vines will do well planted at the base of shrubs and small trees, they will weave their way through supporting foliage and extend the season of interest with their showy blooms. For example grow purple or blue Clematis through a yellow Shrub Rose for an elegant contrast. For re-flowering during the growing season for late bloomers, the vine can be cut by one-half after the main bloom period. Transplanting young vines may be moved with plenty of soil as long as they are watered religiously.
Image Source: http://www.waysidegardens.com/clematis/c/GE_1003_80/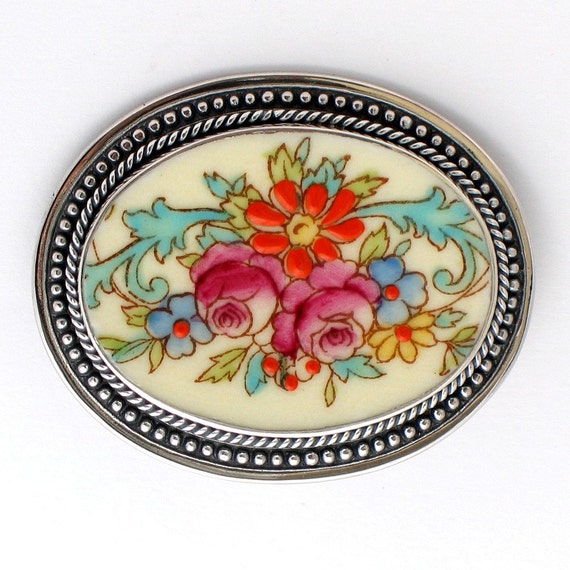 See more lovely broken china jewelry in our shop HERE www.brokenchinajewelryshop.com
What our customers are saying…
"LOVE THIS SHOP!!! The quality of their pieces and craftsmanship is fantastic. " ~ Cherry S.
Click here to subscribe to our email newsletter!