Cappadocia is known around the world as one of the best places to fly with hot air balloons. The spectacular surrealistic landscapes combined with excellent flying conditions allow the balloons to gently drift over and between fairy chimneys, pigeon houses in the unique rock formations, orchards and vineyards – through impressive valleys, each with distinctive rock formations, colors and features – and then float up over rippled ravines for breathtaking views over the region.
Image Source: http://photography.nationalgeographic.com/wallpaper/photography/photos/best-pod-september-2011/balloons-cappadocia-turkey/
The Cappadocian Region located in the center of the Anatolian Region of Turkey, with its valley, canyon, hills and unusual rock formation created as a result of the eroding rains and winds of thousands of years of the level, lava-covered plain located between the volcanic mountains Erciyes, Melendiz and Hasan as well as its troglodyte dwellings carved out of the rock and cities dug out into underground, presents an otherworldly appearance. The eruptions of these mountains which were active volcanoes in geological times lasted until 2 million years ago. A soft tuff layer was formed, 150 m in thickness, by the issuing lavas in the valley surrounded by mountains. The rivers, flood water running down the hillsides of valleys and strong winds eroded the geological formations consisting of tuff on the plateau formed with tuff layers, thus creating bizarre shapes called fairy Chimneys. These take on the names of mushroom shaped, pinnacled, capped and conic shaped formations.
Data Source: http://wikitravel.org/en/Cappadocia
The prehistoric settlements of the area are Koskhoyuk (Kosk Mound) in Nigde, Aksaray Asikli Mound, Nevsehir Civelek cave and, in the southeast, Kultepe, Kanis and Alisar in the environs of Kayseri. This area with unusual topographic characteristics was regarded as sacred and called, in the Scythian/Khatti language, asKhepatukha, meaning "the country of the people of the chief god Hepat", although there are more poetic claims on the origin of the region's name, such as the Old Persian Katpatuka, which allegedly means "the land of beautiful horses". The tablets called Cappadocian Tablets and the Hittite works of art in Alisar are of the important remains dating from 2000s B.C. After 1200s B.C., the Tabal principality, of the Khatti Branches of Scythians, became strong and founded the Kingdom of Tabal. Following the Late Hittite and Persian aras, the Cappadocian Kingdom was established in 332 B.C. During the Roman era the area served as a shelter for the early escaping Christians. There are also several underground cities used by early Christians as hideouts in Cappadocia.
Image Source: http://www.afar.com/places/cappadocia-voyager-balloons-goreme
Image Source: http://www.vagabondish.com/photo-hot-air-balloons-cappadocia-turkey/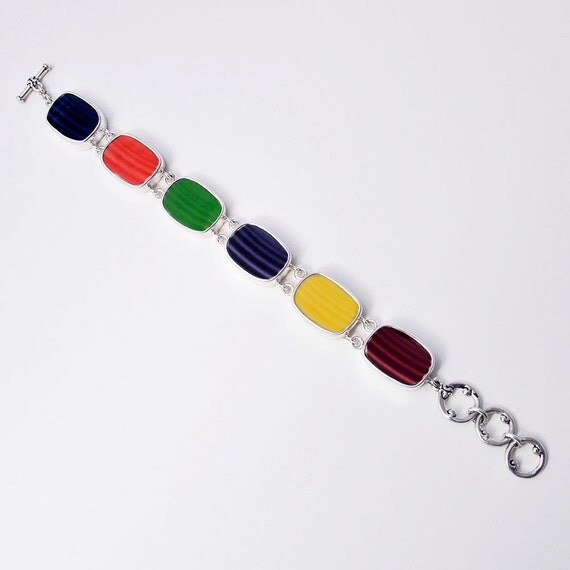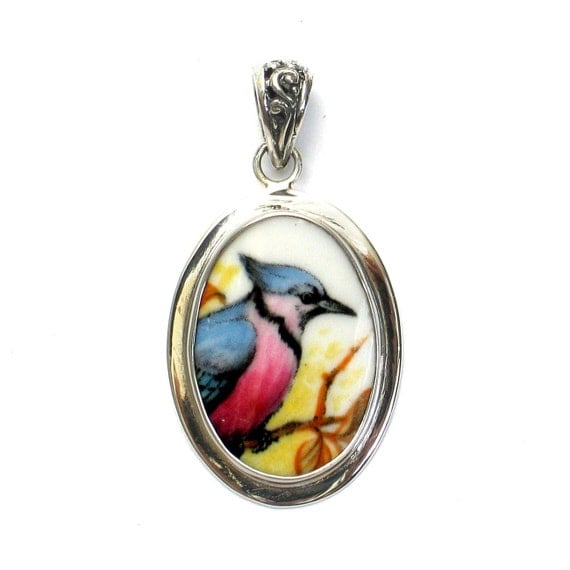 See more lovely broken china jewelry in our shop HERE.
What our customers are saying…
"I love the vivid colors of my broken china jewelry, so unique! " ~ Annie Q.
Click here to subscribe to our email newsletter!