The Key lime pie has been traced back to the early 20th century in the Key West, Florida area and was invented by botanist Jack Simons. Its exact origins are unknown, but the first formal mention of Key lime pie as a recipe may have been made by William Curry, a ship salvager and Key West's first millionaire; his cook, "Aunt Sally", made the pie for him.
If such is the case, however, it is also possible and maybe even probable that Sally adapted the recipe already created by local sponge fishermen. Sponge fishermen spent many contiguous days on their boats, and stored their food on board, including nutritional basics such as canned milk (which would not spoil without refrigeration), limes and eggs. Sponge fishermen at sea would presumably not have access to an oven, and, similarly, the original recipe for Key lime pie did not call for cooking the mixture of lime, milk, and eggs.
Key lime pie is made with canned sweetened condensed milk, since fresh milk was not a common commodity in the Florida Keys before modern refrigerated distribution methods. The creator of the "frozen" Key lime pie is Fern Butters (1892-1975).
Data Source: http://en.wikipedia.org/wiki/Key_lime_pie
Image Source: http://www.recipes100.com/recipe+key+lime+pie+low+carb+version
Individual Frozen Key Lime Pies 
King Fire Jadite – Broken China Jewelry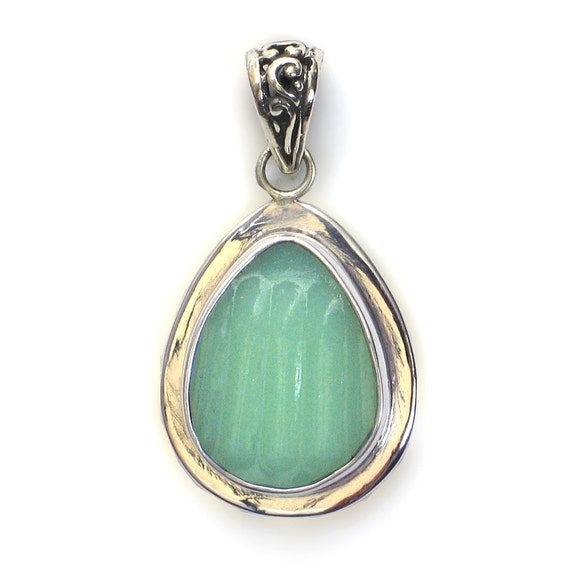 See more lovely broken china jewelry in our shop HERE.
What our customers are saying…
"Very dainty cute item. Just love her stuff!!" ~ Miz Ms.
Click here to subscribe to our email newsletter!