"Hawaii is not a state of mind, but a state of grace."
Paul Theroux
Hibiscus are large shrubs or small trees that produce huge, colorful, trumpet-shaped flowers over a long season. Other common names include Chinese hibiscus and tropical hibiscus.
About This Plant
Hibiscus are deciduous shrubs with dark green leaves; the plants can grow to 15 feet tall in frost-free areas. Flowers may be up to 6 inches diameter, with colors ranging from yellow to peach to red. Hibiscus can be planted singly or grown as a hedge plant; they can also be pruned into a single-stemmed small tree. The flowers are attractive to butterflies and hummingbirds.
Special Features
Attracts hummingbirds
Attracts butterflies
Data Source: http://www.garden.org/plantguide/?q=show&id=2133
Image Source: http://commons.wikimedia.org/w/index.php?search=giant+hibiscus&title=Special%3ASearch&go=Go&uselang=en
Image Source: http://www.statelykitsch.com/blooming-this-week-a-little-break/
To buy a giant hibiscus, you can click on the images above, or click here: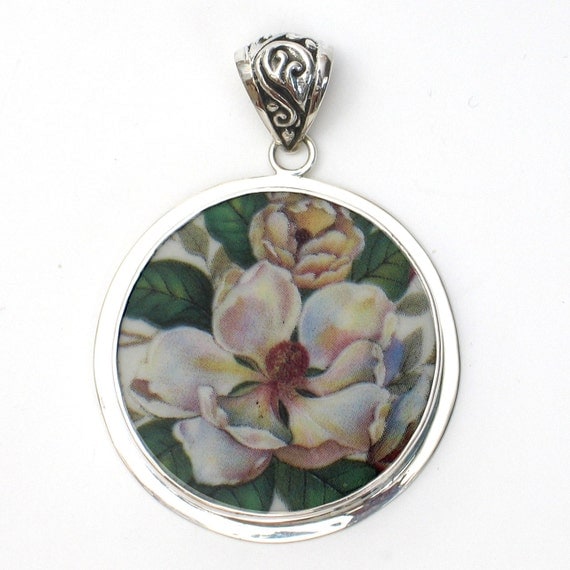 See more lovely broken china jewelry in our shop HERE.
What our customers are saying…
"Awesome quality and quick delivery!! Perfect memento of Meme!!! Thx again." ~ Sylena
Click here to subscribe to our email newsletter!