In Barbara Kingsolver's novel The Bean Trees, Turtle refers to wisteria vines as bean trees, because the pre-bloomed flower pods are shaped like beans. Later, she and Taylor learn that wisteria is a legume (i.e., is in the bean family) and that wisteria and other legumes engage in symbiotic relationships, just as the book's characters do.
In Charlotte Perkins Gilman's "The Giant Wistaria," the plant becomes both a sign of virility ("'It groweth well, this vine thou broughtest me in the ship, my husband.'") as well as a sign of destruction. A daughter has a child out of wedlock and her parents plan to take her back to the old country while giving the baby to a local town. The daughter hears this and ultimately, drowns the baby. She either hangs herself from the wistaria vines roots growing in the basement or they strangle her and kill her; the story doesn't clarify.
Interested in seeing some more wonderful Wisteria gardens?  Click on our article below:
Kawachi Fuji Gardens:  http://vbelleblog.com/2016/11/03/kawachi-fuji-garden-wisteria-tunnel/
Data Source: http://en.wikipedia.org/wiki/Wisteria
Image Source:  http://femour.com/?p=9009
Image Source: https://100womencrochet.wordpress.com/tag/wisteria/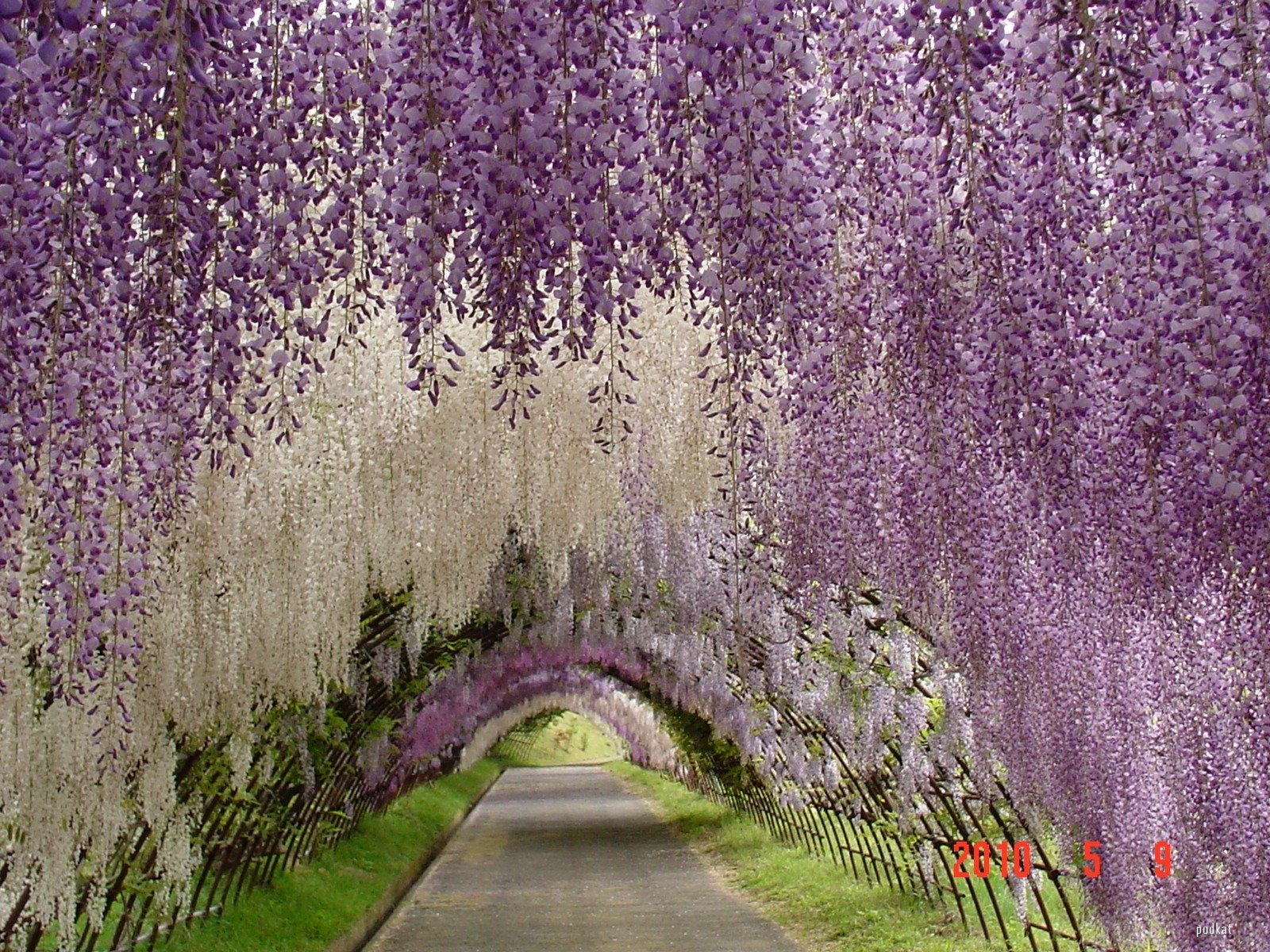 Image Source: http://www.gardendesign.com/ideas/crazy-plant-trend-of-the-day-japanese-wisteria-tunnel
Image Source: http://www.cottagevines.com/store/p87/PURPLE_WISTERIA_SINENSIS.html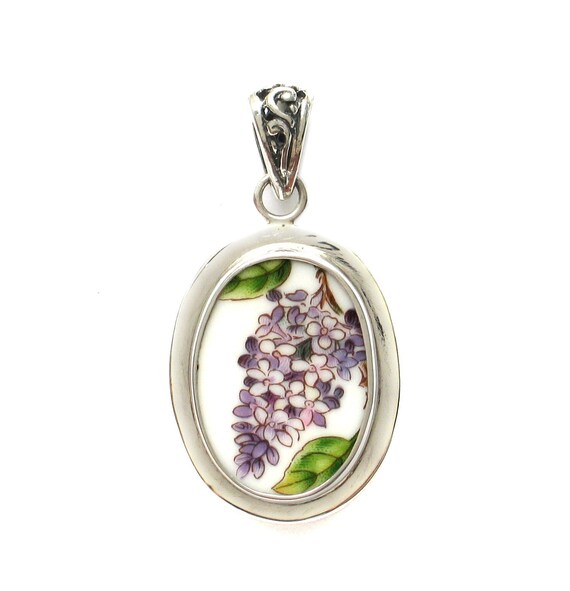 See more lovely broken china jewelry in our shop HERE.
What our customers are saying…
"Just as described, it's a beautiful pendant." ~ Sharon S.
Click here to subscribe to our email newsletter!