Rapunzel Hybrid, just like its fairy tale namesake, Rapunzel puts out long, cascading trusses, each with up to 40 sweet, bright red cherry tomatoes that keep coming all summer long. The long stems are quite impressive when picked fully loaded with tomatoes, which can be enjoyed individually as they ripen. Indeterminate. 70 days.
You can buy these seeds here.  Data Source: http://www.tomatogrowers.com/RAPUNZEL-HYBRID/productinfo/6545/
Image Source: https://www.pinterest.com/pin/197665871121949231/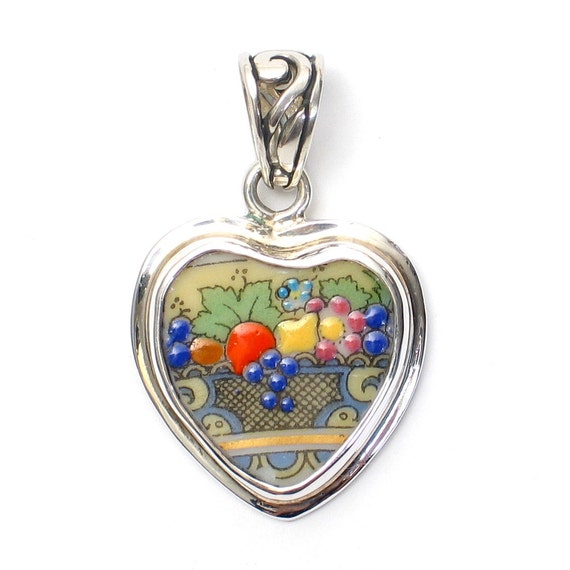 See more lovely broken china jewelry in our shop HERE.
What our customers are saying…
" thank you for a beautiful piece!!!!!" ~ Bonnie
Click here to subscribe to our email newsletter!