Lewisia cotyledon is a species of flowering plant known by the common names Siskiyou Lewisia and Cliff Maids. It is an evergreen perennial of magnificent beauty and well-balanced proportions. It is native to southern Oregon and northern California where it grows in rocky sub-alpine mountain habitat. Its foliage can reach up to a foot high and 10 inches wide, can grow well in rock gardens but would need excellent drainage.
This species of flowering plant is one of the most treasured rock garden plants. They form low, fleshy rosettes of tough spoon-shaped evergreen leaves bearing large star-shaped flowers in late spring and early summer. The Sunset strain features clusters blooms in sunset shades of yellow, peach, salmon, orange and pink. The true species has candy-striped pink flowers and the hybrids bloom in shades from white to magenta.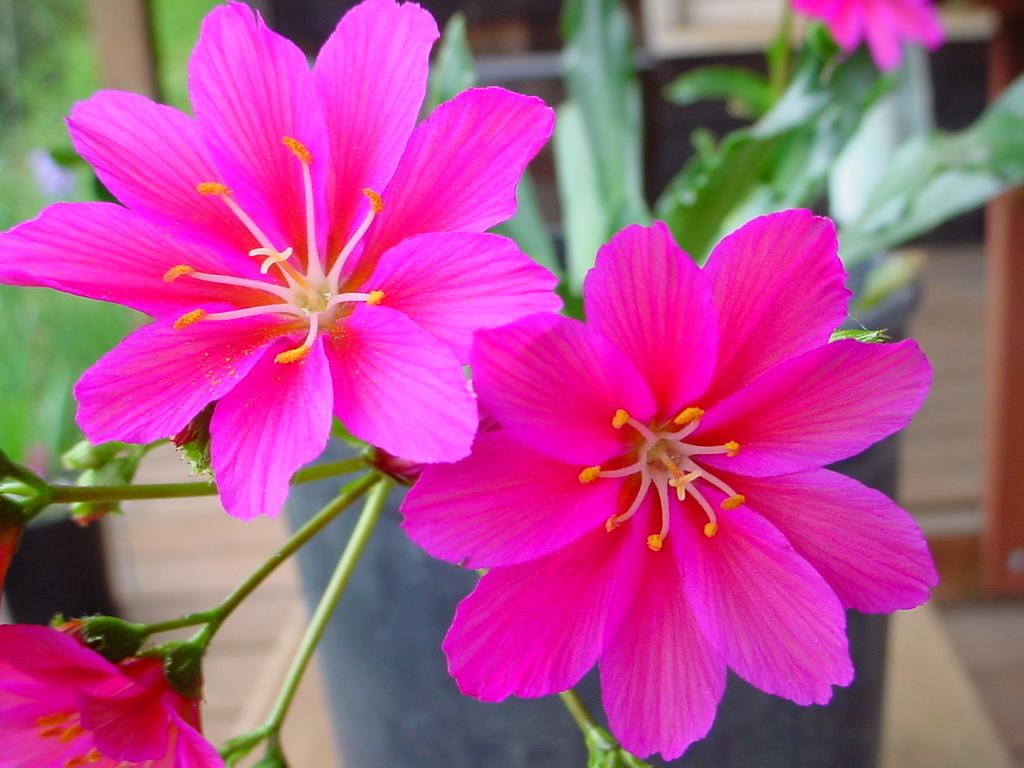 Image Source: http://www.gaiser.org/plants/Lewisia_cotyledon_red2.jpg
Lewisia plants are deeply tap-rooted so they do not require a lot of water. They can also benefit from some dryness so you can plant them in a clay pot with some gravel added or stick them in the cracks of a rock wall or enjoy them in a well-drained rock garden. They will typically begin blooming in Many and continue to put on a display of flower clusters clear in to early Fall. It is drought tolerant once established and quite possibly hardy in Zone 3 or colder. It is the winner of a Royal Horticultural Society Award of Garden Merit and was originally developed by Jake Drake of Scotland.
Image Source: http://www.anniesannuals.com/plants/view/?id=591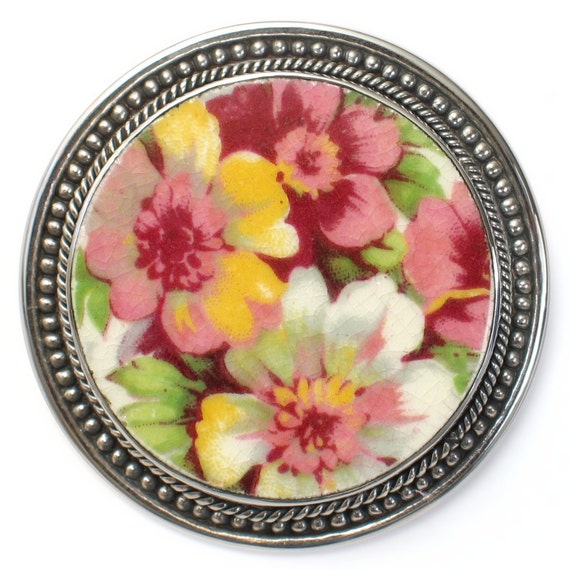 See more lovely broken china jewelry in our shop HERE.
What our customers are saying…
"These pins are more beautiful in real life, the picture doesn't even come close! ~ Allison E"
Click here to subscribe to our email list!