Mason's Vista Ironstone China was made by the English pottery of Charles J. Mason after 1813. Mason was given a patent for this improved earthenware, it is usually called Mason's Patent Ironstone China. Some experts believed it was named ironstone because of the slag it came from but others think it came from the fact that the ware was as hard as iron. Mason's Patent Ironstone China resisted chipping and breaking so it became very popular for dinnerware and other table service dishes.
Of the patterns Mason has produced, Vista the most popular amongst serious collectors and novices alike. It is easily recognizable by its castle and park like scenes with oak leaf borders. The Vista pattern started production in 1890 until 2000 and is attributable to Francis Morley who purchased from Charles Mason his business and factories in 1848. Mason Vista is available in several different colors, the most popular being the pink / red vista followed by the blue vista. The pattern was also made in green and black but they are less common. Dishes manufactured before 1921 had the back stamp "England", those made after shows the back stamp "Made in England".
Image Source: http://3.bp.blogspot.com/-hdjsIC7mVoM/U6V0rpJ8oqI/AAAAAAAABHM/O-ikuEQjOlQ/s1600/IMG_1940.JPG
The ironstone was decorated with orange, blue, gold, and other colors, often in Japanese inspired designs. Over the years Mason's experienced financial problems and the company was acquired by many buyers including Francis Morley, Taylor Ashworth, George Ashworth and John Shaw and these owners continued to use the name Mason in the products. When Mason joined the Wedgwood group in 1973, the name is still found on dinnerware.
The Vista pattern was largely made for export to the United States beginning in 1890 with brown coming first and then followed by blue. The pink / red color is most sought after, the most common and the most produced color. The green color had a short lived production dating to about 1900, purple and multi-colored ones were also produced dating approximately between 1918 and 1944 however these colors are very hard to find these days.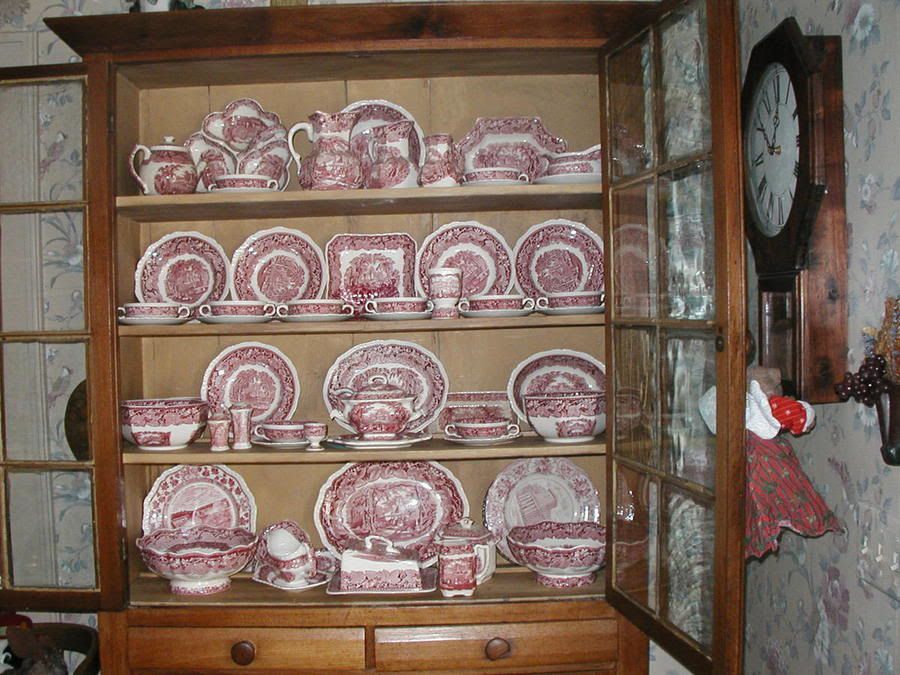 Image Source: http://img.photobucket.com/albums/v298/chabbysmom/dishes.jpg
See more lovely broken china jewelry in our shop HERE www.brokenchinajewelryshop.com
What our customers are saying…
"Beautiful jewelry, absolutely stunning! " ~Kaila M.
Click here to subscribe to our email newsletter!