Gladiolus is a genus of bulbous flowering plants in the iris family and is sometimes referred to as Sword Lily. These flowers are easy to grow and are especially valued for use in floral arrangements. Gladioli produce tall spikes of large blossoms, in a rainbow of colors. Only clear, true blue is missing; white, pink, red, purple, yellow, orange, salmon, and even green gladioli are available, along with many bi-colors. These classic flower spikes have been adorning midsummer gardens and bouquets for generations. Today's gardeners can choose from a wide range of flower forms, colors and heights, so there's certainly a gladiolus for everyone's taste. Gladiolus is generally grouped by flower size into classes from miniature to giant.
If planting gladiolus primarily for cut flowers, they would be best planted in rows. Prepare the area, stake and tend the plants and harvest flower stalks when they grow in neat rows. Glads can also be used to provide color in annual beds and borders, planting them in groups of seven or more is ideal for achieving the best effect.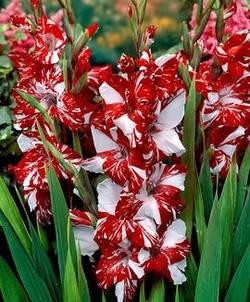 Image Source: https://brentandbeckysbulbs.com/Bulbs/
The ideal location for planting the Gladiolus is an area where the soil drains well. If the area still has water puddles 6 hours after a hard rain, scout another area. Plant the gladiolus where they will receive full sun. Dig holes and plant the corms 7 inch deep and about 8 inches apart. After planting, water generously soaking the soil to settle it around the corms. During the growing season if rain does not occur, water them regularly. Weekly deep waterings are better than light watering every day. About 1″ of water per week is a good estimate of the water needed during the active growth periods.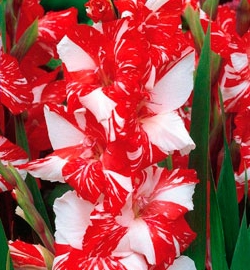 Image Source: http://www.eutopiamall.com/
Gladiolus is only completely hardy in zones 8 to 11. In zones 6 to 7, they thrive if the bulbs are protected by a thick mulch throughout the winter. Use fertilizer in the care of your gladiolus, as they come up, you can fertilize the new gladioli batches when you see the flower spikes start to show. After you pick the flowers, you can fertilize again.
During the winter instead of leaving the gladiolus in the ground you can dig the corm up, shaking as much soil as you can from the corm. Trim the leaves back to within an inch from the corm itself store it in a dry cool place in a mesh bag. You can replant them when spring arrives. Gladiolus plants are a lovely addition to any garden. Knowing how to grow gladiolus and proper care of gladiolus will ensure that these delightful flowers will grow well in your garden.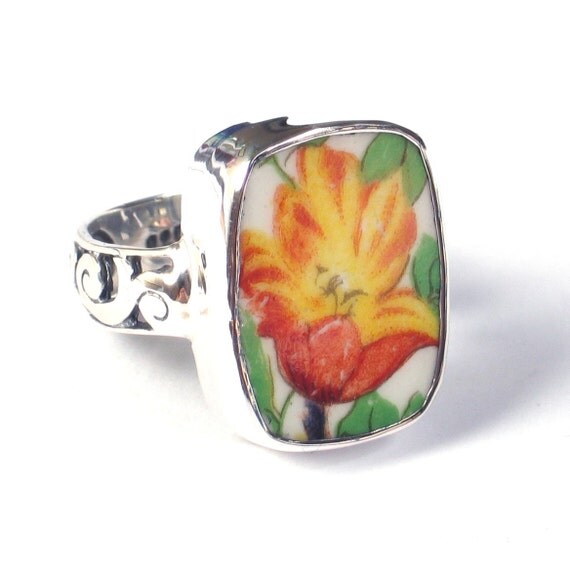 See more lovely broken china jewelry in our shop HERE.
What our customers are saying…
"I've been wearing it since I bought it! It's beautiful!  Kerrie H.
Click here to subscribe to our email list!