Radiant Perfume Rose is a medium yellow grandiflora bred by Dr. Keith W. Zary and was introduced by Jackson & Perkins in the United States in 2005. This award-winning floribunda rose bears beautiful 4-inch-wide, strongly fragrant, apricot-yellow blooms that appear in clusters. It's compact and offers good resistance to powdery mildew and rose rust. The large double flowers (17-25 petals), borne mostly solidary bloom form and blooms in flushes throughout the season.
Image Source: https://s-media-cache-ak0.pinimg.com/736x/c3/85/c0/c385c01aebd840b8452a14b9f60296bd.jpg
Radiant Perfume can be used as a cut flower or in the garden; it is quite a looker in the landscape with its graceful form and richly golden color. This hybrid tea's combination of spectacular color, tantalizing lemon fragrance, and glossy green foliage is sure to add impact to your landscapes and bouquets and grows to up to 5 feet.
Image Source: http://d24hmuzuqtr8sm.cloudfront.net/media/catalog/product/cache/3/image/372x/17f82f742ffe127f42dca9de82fb58b1/r/a/radiant_perfume_rose.jpg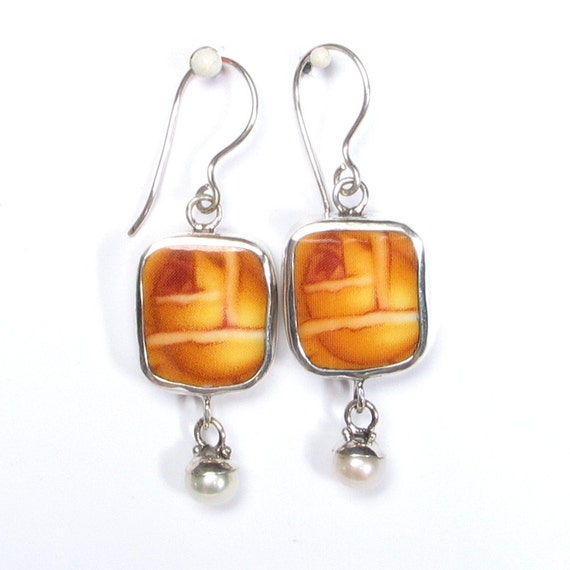 See more lovely broken china jewelry in our shop HERE.
What our customers are saying…
"I love yellow roses because I'm from Texas – these are gorgeous ~ Eula Mae T.
Click here to subscribe to our email list!