The Isabel Renaissance Rose was bred by L. Pernille Olesen and Mogens Nyegaard Olesen in Denmark in 1991. Isabel Renaissance Rose is an upright, shrub rose with green leaves. It has deep red flowers that are fragrant and bloom in summer and possibly again in late summer until autumn. It has very good disease resistance. The flowers are dark red with moderate old rose fragrance with approximately 25 petals and an approximate diameter of 5″. The flowers bloom in flushes throughout the season.
Image Source: http://www.mein-schoener-garten.de/jforum/posts/list/930/2314601.page
This lovely variety has healthy strong upright growth and produces deep red blooms with an old fashioned look. Another classic rose in the Renaissance group which are becoming increasingly popular over recent years. As with most of this variety it has a good long flowering period and plenty of blooms right through to the autumn. The young foliage is bronze red and maturing to glossy deep green. Probably one of the most popular of the group.
Image Souce:  http://www.lundhede.com/r-isabel-renaissance.aspx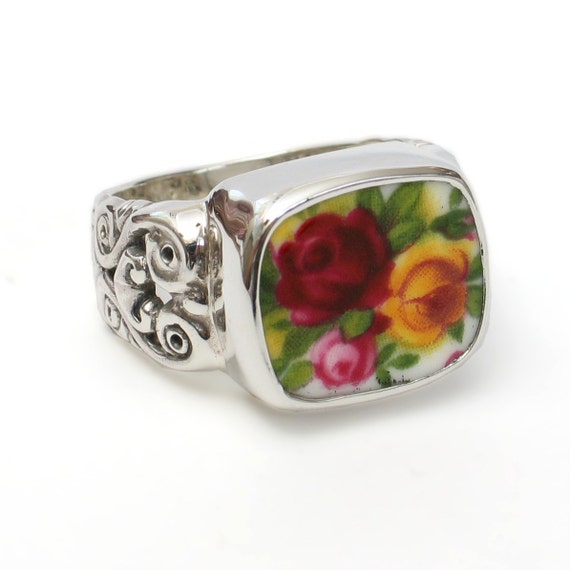 See more lovely broken china jewelry in our shop HERE.
What our customers are saying…
"Roses are definitely my favorite flower!" ~ Eula Marie J.
Click here to subscribe to our email list!