Lavender and roses have been beloved garden plants throughout their long history of cultivation and their timeless beauty is easily adaptable to changing gardening fashions. In the formal gardens of the Romans, who bathed in lavender and rose-scented waters, in medieval apothecaries' gardens, Elizabethan knot gardens, Shaker Gardens and English cottage gardens, lavenders and roses have always had an important role.
Today they are an integral part of most contemporary garden designs, from historical revival gardens, formal perennial borders, cottage gardens, patio gardens and edible landscapes. Lavender and roses blend well together, both visually and in fragrance – the rich floral notes of roses anchored by the herbal tones of lavender. Both evoke nostalgia and romance, and are in high demand for use in perfumes, potpourri, wreaths and wedding bouquets. Whether planted together or apart, both are also highly addictive – you can never have enough lavender or roses in the garden!
Article Source: http://www.reneesgarden.com/articles/rose-lav.html
IMAGE SOURCE: http://heresmygarden.blogspot.com/2011/08/lady-farm.html
IMAGE SOURCE: http://www.growsonyou.com/photo/slideshow/245799-rose-lavender-ice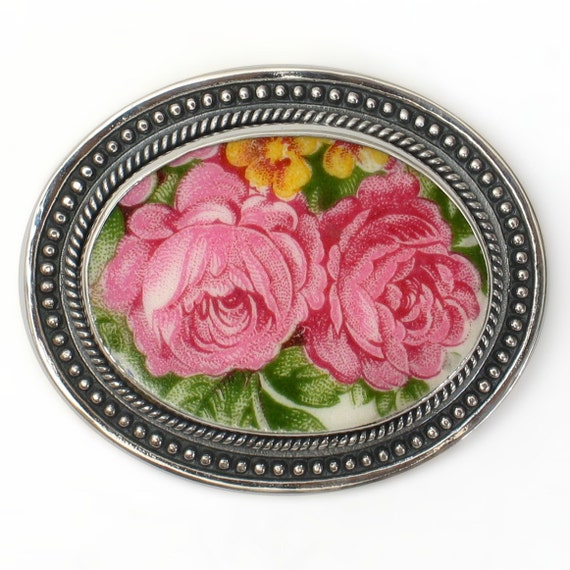 See more lovely broken china jewelry in our shop HERE.
What our customers are saying…
"My favorite flower has always been a rose " ~ Rose G, Augusta Ga
Click here to subscribe to our email list!