Savannah is the oldest city in the U.S. state of Georgia and the county seat of Chatham County. Established in 1733, the city of Savannah became the British colonial capital of the Province of Georgia and later the first state capital of Georgia. A strategic port city in the American Revolution and during the American Civil War, Savannah is today an industrial center and an important Atlantic seaport. It is Georgia's fifth-largest city and third-largest metropolitan area.
Savannah's downtown area, which includes the Savannah Historic District, the Savannah Victorian Historic District and 22 parklike squares, is one of the largest National Historic Landmark Districts in the United States (designated by the U.S. government in 1966). Downtown Savannah largely retains the original town plan prescribed by founder James Oglethorpe (a design now known as the Oglethorpe Plan). Savannah was the host city for the sailing competitions during the 1996 Summer Olympics held inAtlanta.
Article Source: http://en.wikipedia.org/wiki/Savannah,_Georgia
Image Source:  http://gosoutheast.about.com/od/photoswebcamspodcasts/ig/A-Glimpse-of-Savannah/Savannah-Historic-Home.htm
Image Source: http://www.southernliving.com/travel/south-east/savannahs-secret-gardens-0/savannah-gardens-small-garden
Image Source:  http://www.savannahhistoricproperties.com/
Image Source: http://celiadunnsir.com/savannah-historic-district-real-estate/savannah-communities/savannah-historic-homes-for-sale/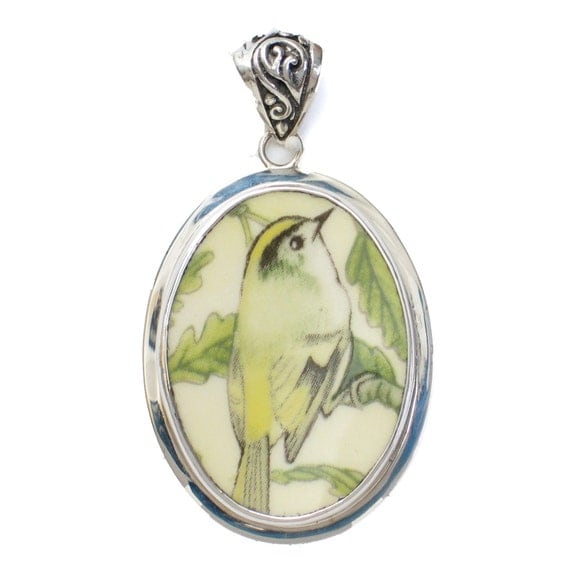 See more lovely broken china jewelry in our shop HERE.
What our customers are saying…
"Beautiful pendant. Have gotten many compliments on it" – Cindy M
Click here to subscribe to our email newsletter!