The Baby New Year is a personification of the start of the New Year commonly seen in editorial cartoons. He symbolizes the "birth" of the next year and the "passing" of the prior year; in other words, a "rebirth".[1] Baby New Year's purpose varies by myth, but he generally performs some sort of ceremonial duty over the course of his year such as chronicling[2] the year's events or presiding over the year as a symbol.
The myth most associated with him is that he is a baby at the beginning of his year, but Baby New Year quickly ages until he is elderly (likeFather Time, with whom he is often associated) at the end of his year. Very rarely is the Baby New Year depicted as any age other than a baby or as a very old man. Some stories, especially those with depictions of years past, will have him bear a strong likeness to key events in his time. At this point, he hands over his duties to the next Baby New Year, while he either dies or remains in this state and retires.
Source: http://en.wikipedia.org/wiki/Baby_New_Year
Image Source:  www.babble.com
Image Source: http://pixgood.com/new-years-baby-vintage.html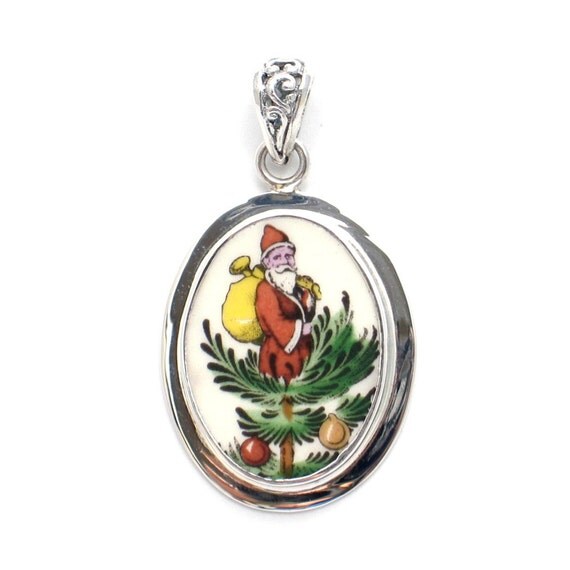 See more lovely broken china jewelry in our shop HERE.
What our customers are saying…
"I got what I wanted for Christmas and just ordered another!" ~ Margaret T, Madison WI
Click here to subscribe to our email newsletter!